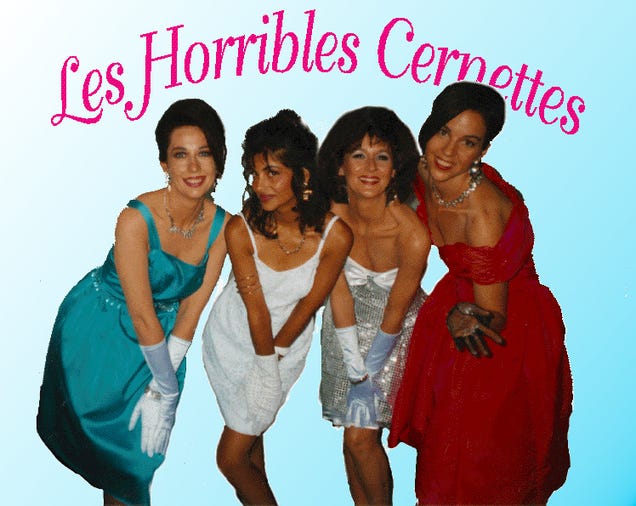 The women in this photo were part of a musical group called Les Horrible Sennets.
It was a comedy band based at the CERN laboratory in Geneva, with administrator assistants and significant others from CERN scientists.
The photo was tweaked in version one of Photoshop on Color Mac.
It was saved as a .gif before being uploaded by Tim Berners-Lee, one of the inventors of the Internet.
This is the photo before Photoshop.
Next Fact: Currently, the world's largest hard drive is 16TB and the largest SSD is 100TB.